Polish Jewelry Market
Polish jewelry market is valued by experts at around 1.5 billion US dollars per year. The online jewelry market is a 250 million-dollar industry and still grows.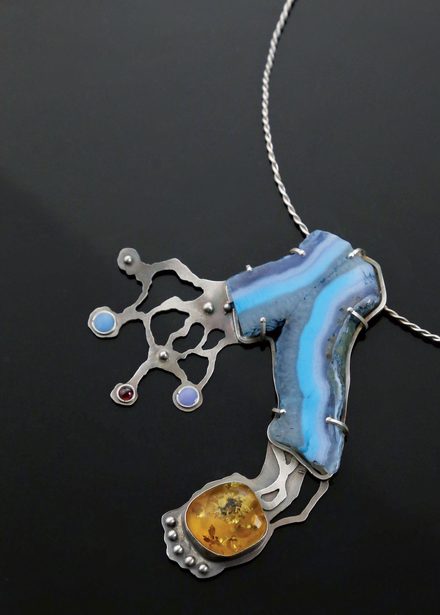 The jewelry market has been undergoing significant changes which prove that jewelry showroom customers have considerable interest in purchasing costly luxury items. Jewelry is sold both in specialty stores – private and corporate showrooms – and in gift shops, souvenir stores and on markets. Distributors and wholesalers are also active in the market. Gold jewelry is the bestseller in Poland. It is estimated that in 2015, gold jewelry constituted 55% of the market, with the silver jewelry in the second place. Poland is the third producer of silver in the world. It is also a major exporter of amber and a sole exporter of striped flint. The reason for the healthy growth in jewelry is the improving consumer mood related to the continuing economic growth in Poland. A large part of Poles feel that in 2015 their financial situation is sufficiently stable and improving. Due to the slight increase in personal income, spending on jewelry may also be somewhat higher, based on the higher quality of purchased products, the choice of gold instead of silver or higher interest in personalized jewellery. Poles spend their money to buy jewelry, which they regard not only as beautiful and valuable items or capital investment, but also as an investment in the contemporary art. More recently, the jewelry market has been undergoing significant changes which prove that jewelry showroom customers have considerable interest in purchasing costly luxury items.
Costume jewellery
Fast fashion continues to have a significant impact on costume jewellery. Consumers in Poland are increasingly seeking fashionable costume jewellery, with many high street retailers such as H&M and Zara continuing to increase the range available in their stores. While consumers can purchase economy costume jewellery from supermarkets, high-end costume jewellery is available in upmarket stores from polish designers. Costume jewellery thus spans a wide range of prices and brands. However, the range available is increasingly characterised by a rapid turnaround of original designs that are strongly trend-led. Colours and shapes tended to become more diverse towards the end of the review period, with consumers being keen to experiment with looks and styles in jewellery.
The biggest company
Company Apart sp. z o.o. maintained its lead in jewellery with a 20% value share in 2015. The company's strengthening position mirrors the phenomenon of concentration in real jewellery. Apart is number one owing to well-known, prestigious and acceptable brands and common availability of its products offered in a network of nearly 200 showrooms in popular shopping centres located in medium-sized and large cities of Poland. The products offered by Apart feature up-to-date design and utilisation of precious metals and stones, which are sought by Polish consumers. Company Kruk S.A. maintained its lead in jewellery with almost 10% value share in 2015. Kruk offers jewellery in over 100 showrooms in Poland. Company YES remained the third player in jewellery in Poland in 2015 with a steady value share of 8%. The company benefits from its strong heritage, being one of the oldest and best-known jewellery manufacturers and retailers operating in Poland.
Design and Masterpieces of the Goldsmith's Art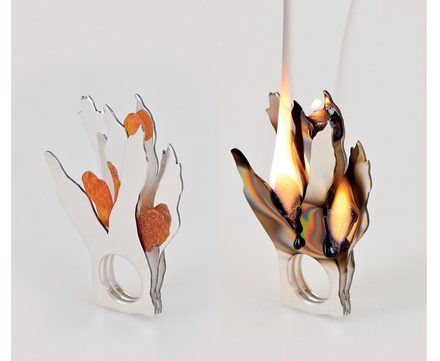 Jewelry purchases are not made only "at a jeweler's." The KPMG research shows that in Poland, the majority [...]

Udostępniono 30% tekstu, dostęp do pełnej treści artykułu tylko dla prenumeratorów.
Wszyscy prenumeratorzy dwumiesięcznika w ramach prenumeraty otrzymują login i hasło umożliwiające korzystanie z pełnych zasobów portalu (w tym archiwum).

Prenumerata POLSKIEGO JUBILERA to:

Pewność, że otrzymasz wszystkie wydania dwumiesięcznika prosto na biurko
Dostęp do pełnych zasobów portalu www.polskijubiler.pl
(w tym archiwum dostępne wyłącznie dla prenumeratorów)
Rabat uzależniony od długości trwania prenumeraty
Wszystkie dodatkowe raporty tylko dla prenumeratorów

Prenumeratę możesz zamówić:

Telefonicznie w naszym Biurze Obsługi Klienta pod nr 22 333 88 20
Korzystając z formularza zamówienia prenumeraty zamieszczonego na stronie www.polskijubiler.pl

Jeśli jesteś prenumeratorem a nie znasz swoich danych dostępu do artykułów Polskiego Jubilera skontaktuj się z nami,

bok@pws-promedia.pl