Polish jewelry market
At around 1.5 billion US dollars per year is the value of Polish jewelry market. Gold jewelry is the bestseller in Poland. It is estimated that in 2011, gold jewelry constituted 60% of the market, with the silver jewelry in the second place. Poland is the third biggest producer of silver in the world. It is also a major exporter of amber and a sole exporter of striped flint.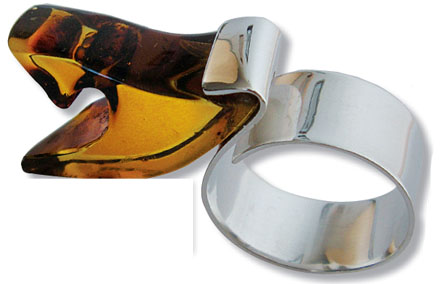 Recently, the Polish jewelry market witnessed the appearance of an unconventional and unusual jewelry that uses coal in its creations and is unknown in other parts of the world.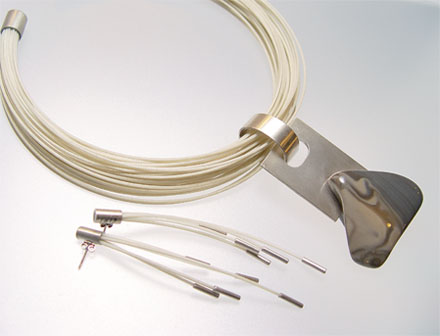 The Largest Players in the Market
The 2012 KPMG report "The Luxury Goods Market in Poland" shows that 751,000 people reached the gross monthly income of over EUR 1,700 in the country, which represents almost 23,000 more than in 2011 and roughly 90,000 more than in 2010. This recently observed upward trend is likely to continue, and in 2015 Poland may reach approximately 840,000 rich and affluent people whose total annual income will be close to EUR 40 billion. It is estimated that in Poland, approximately 10,000 businesses operate in the goldsmith and jewelry market, with as much as 90% of them functioning as small, family-run businesses employing fewer than nine people. About 95% of goldsmith and jewelry companies in Poland are located in cities and towns. Additionally, 50% of medium and large jewelry companies choose to operate in small towns. It is obvious that the reason for the concentration of jewelry stores (especially the small ones) in specific areas is their proximity to the goods markets. Apart, YES and W. Kruk are the three largest companies operating on the Polish jewelry market. The Apart jewelry company has more than 183 showrooms in Poland. It employs more than 1,800 people and is an indisputable leader of jewelry sales in Poland. Besides the usual showrooms, the Apart Company also sells jewelry at Apart Exclusive – its most luxurious showrooms. There, customers can find jewelry containing diamonds and other precious stones as well as masterpieces of renowned Swiss watch brands. The W. Kruk jewelry company and the YES jewelry stores are equally trusted by the customers. The W. Kruk jewelry company has more than 70 showrooms and YES offers its customers jewelry in 100 showrooms. The YES Jewelry provides funds for the YES Gallery which presents the masterpieces of Polish artists, designers and master goldsmiths. Moreover, it creates and supports – as the organizer and sponsor – art events promoting contemporary Polish art. Jewelry sold by the largest jewelry companies in Poland is very popular among Poles, not only because of its undeniable aesthetic value, but also because of the opportunity to buy jewelry bearing logos of the largest companies in the jewelry world in their showrooms. It is estimated that the three largest jewelry companies enjoy more than 60% market share of jewelry sales in the country. When shopping at the brand jewelry stores, Poles usually decide to buy diamond rings and wedding rings and they typically spend no more than PLN 3,000. Companies that – besides selling jewelry – are also involved in its manufacture and stand out among the competition because of their interesting designs are particularly noteworthy. Of these, Górecki, Aren Jeweler, Luxoro, Jubiler Schubert, Natalia Gold and S&A Jewellery Design deserve honorable mention. These companies are increasingly active in attempting to establish their position in the market by offering unconventional designs and interesting technological solutions used to create jewelry.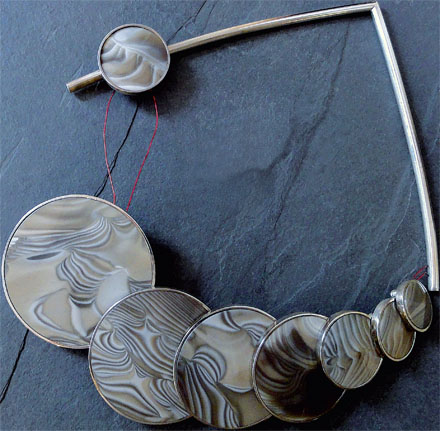 Design and Masterpieces of the Goldsmith's Art
Jewelry purchases are not made only "at a jeweler's". The KPMG research shows that in Poland, the majority of luxury goods buyers choose showrooms which sell only the single-brand products. In the next g [...]

Udostępniono 30% tekstu, dostęp do pełnej treści artykułu tylko dla prenumeratorów.
Wszyscy prenumeratorzy dwumiesięcznika w ramach prenumeraty otrzymują login i hasło umożliwiające korzystanie z pełnych zasobów portalu (w tym archiwum).

Prenumerata POLSKIEGO JUBILERA to:

Pewność, że otrzymasz wszystkie wydania dwumiesięcznika prosto na biurko
Dostęp do pełnych zasobów portalu www.polskijubiler.pl
(w tym archiwum dostępne wyłącznie dla prenumeratorów)
Rabat uzależniony od długości trwania prenumeraty
Wszystkie dodatkowe raporty tylko dla prenumeratorów

Prenumeratę możesz zamówić:

Telefonicznie w naszym Biurze Obsługi Klienta pod nr 22 333 88 20
Korzystając z formularza zamówienia prenumeraty zamieszczonego na stronie www.polskijubiler.pl

Jeśli jesteś prenumeratorem a nie znasz swoich danych dostępu do artykułów Polskiego Jubilera skontaktuj się z nami,

bok@pws-promedia.pl

Marta Andrzejczak